✓ You are connected to the Internet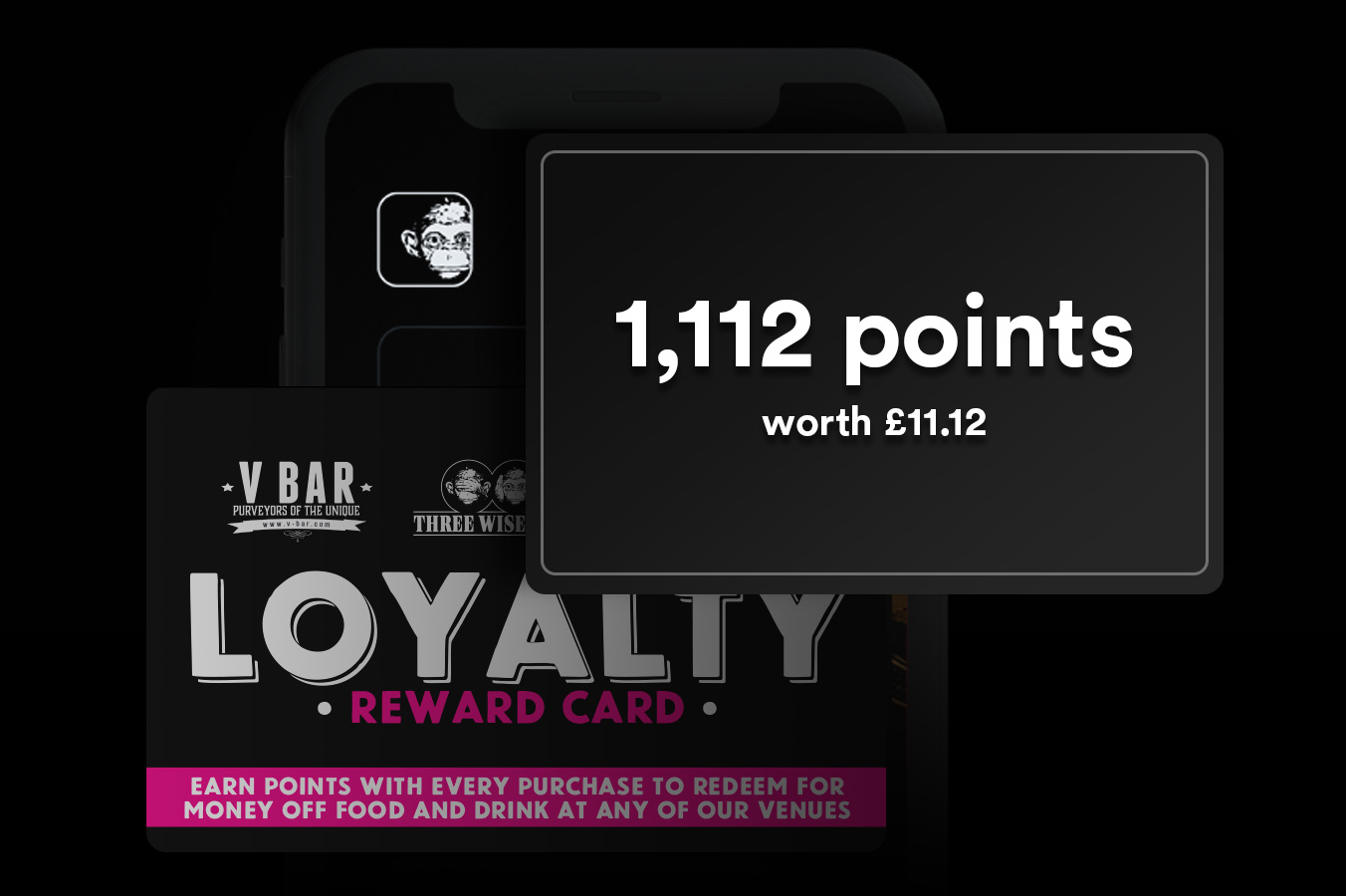 Rewards Points
10% off, for life.
Earn points every time you purchase food and drink in any of our venues. Get a point (worth 10p) for every £1 you spend – it's basically 10% off everything, everywhere, for life. All you have to do is tell us you're collecting points – no physical card, no barcode to scan.
Because points earned in one venue are valid anywhere, how you use your points is completely up to you – keep them to one side and cash them all in for a meal at Three Wise Monkeys, use them on the 2 for £9 cocktails over at V Bar, or why not use them on a teapot at Twisters Bar? The choice is yours.

Monkey Rewards
It pays to join the club. Just for being a Monkey user you'll get access to exclusive offers and deals across our venues, whether that's a free cocktail in V Bar, money off your dinner at Three Wise Monkeys or a great discount in Twisters Bar.

Monkey Tickets
At Three Wise Monkeys Colchester and Three Wise Monkeys Ipswich, Monkey users get discounted tickets to selected TWM Live events. That means money off our Taster Evenings, Club Tropicana and more!

Fast & Simple
No barcode, nothing to scan, no plastic card to keep in your wallet and inevitably lose – it's all in the app! Just check in when you arrive and tell us you're collecting points and they'll be automatically awarded.
Already have a loyalty card? Move your points