✓ You are connected to the Internet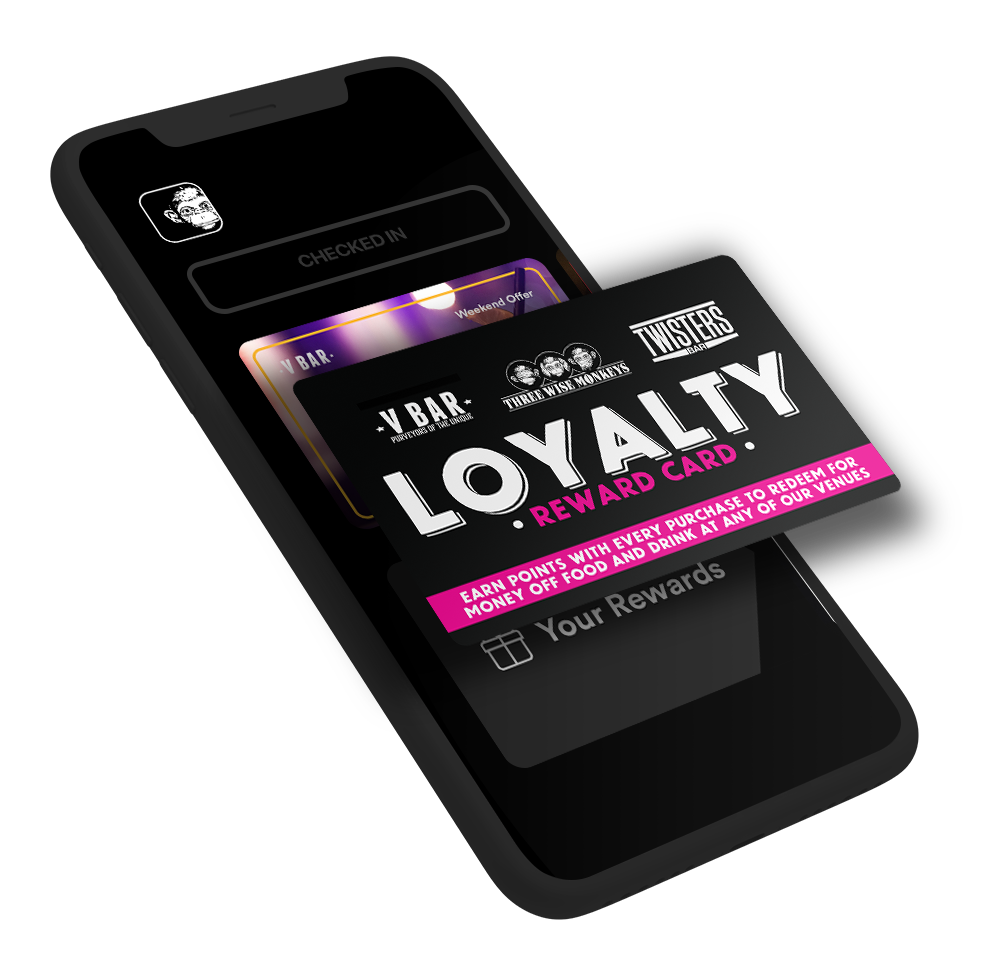 It pays to join the club.
Monkey Rewards is here.
We've launched Monkey Rewards, our new loyalty scheme that's baked right in to the Monkey App. Now, just by checking in when you arrive at any of our venues, you can start earning points for every purchase, as well as getting access to even better exclusive deals and a more personal experience on the app.



Earn points every time you purchase food and drink in any of our venues. Get a point (worth 10p) for every £1 you spend – it's basically 10% off everything, everywhere, for life.

We're about to start getting a lot more generous. Check in when you arrive to get access to exclusive limited-time deals and early-bird tickets to upcoming events.

Check in as soon as you walk through the door and Monkey becomes your perfect companion. See what's going on in the venue you're at and what else is happening that might interest you.
Got a physical loyalty card?

Get your points transferred
If you're using one of our existing loyalty cards (the ones with the pink text on), you can easily move your points over to Monkey. All you need is an existing Monkey account and we'll handle the transfer for you.
Any more questions? See our Help Centre
Use the Monkey app in all our venues
The Monkey app will only get better.
Stay up to date

A Pasini Leisure brand
Copyright Pasini Leisure 2019. App Store is a service mark of Apple Inc. Google Play and the Google Play logo are trademarks of Google LLC. This site uses cookies and your data is processed in accordance with our Privacy Policy.